(25 min) - $35.00
(50 min) - $60.00
(80 min) - $85.00
(25 min) - $40.00
(50 min) - $70.00
(80 min) - $95.00
(cbd oil optional)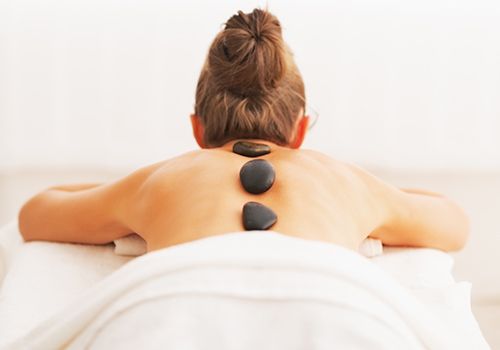 Hot Stone Massage
(25 min) - $40.00
(50 min) - $70.00
(80 min) - $95.00
At Massage By Alex, I can provide a wide range of massage modalities and customize them to the individual's needs. Having been trained for years under the tutelage of other massage therapists and medical spas, I have an intimate knowledge of the body's functions and its needs as they relate to muscles, joints, and movement.
If you're not sure what type of massage you need, then please utilize the descriptions below to help determine which massage might be best for you. If you're still not sure, then don't hesitate to call or to book an appointment and I'll help you figure out the rest!
Deep Tissue Massage — Deep tissue massages help address deeper musculoskeletal issues than most other massages and are typically used to treat existing strains, sports injuries, or chronic issues. It can help you increase blood flow, reduce inflammation and pain, and reduce the likelihood of future or worsened injuries. Deep tissue massages have been reported to help those with fibromyalgia, rheumatoid arthritis, and other serious health issues as well, all while providing the relaxation that massages are famous for.
We also offer CBD oil as an optional addition, to help amplify relaxation and the physical benefits of the massage.
Swedish Massage — Swedish massages are general massages that should work well for most people. These massages emphasize relaxation to a higher degree than other massages. Stress relief may be the number one reason to get a Swedish massage, but it's also shown to help increase blood flow, relieve pain, and compliment many medical treatment programs.
Hot Stone Massage — Using heated stones to aid in therapy and relaxation dates back thousands of years, and it has been particularly popular in Asia. Certain stones, used in a variety of ways, have long been thought to have healing or protective qualities. While many of these protective qualities could be seen as only mystical, the benefits of hot stone massage have been shown to effectively loosen muscles while soothing your entire body.
For other message types, like foot and prenatal, please inquire about pricing and availability. Call, text, or book online with Massage By Alex today! I'm available at Flawless Icon Miami and for home or office visits Monday through Friday, from 10 a.m. to 3 p.m. at (786) 474-0537.
***Specials not available on 25 minute massages.***